Berker Serie 1930 / Serie Glas / Serie R.Classic Modern and classic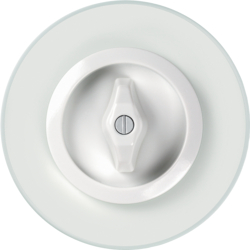 Round switch programmes are among the classics of interior furnishing. Berker's round programmes, in turn, have permanently influenced switch design. And so the Berker Glass series today stands for switches that are the epitome of understated elegance.
The origins of the Berker Serie 1930, in turn, can be traced back to the 1930s.
We make the porcelain variant together with Rosenthal, Germany's most artistic porcelain brand.
Serie 1930 / Serie Glas / Serie R.Classic Colours & Materials
Serie R.Classic Variations