Enhance your home automation with
domovea by Hager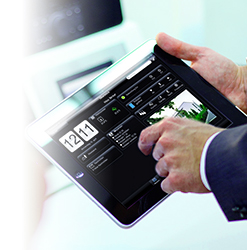 domovea is the dashboard for your home, providing you with intuitive control of the different devices in your home.
Lights, shutters, heating, air conditioning or alarm system;
for each room or the full floor...
It's so simple to use: everything can be controlled from one single point.
You can enjoy domovea from your home computer, laptop, smartphone,
tablet or dedicated touch panel, all with the same look & feel.